Stone Fabrication Services
At Design Miter Tile, we take immense pride in offering not only the finest selection of natural stone materials but also top-tier fabrication services. Our stone fabrication is the art of transforming raw, exquisite stone slabs into stunning, customized pieces for your residential or commercial projects.
With our skilled craftsmen, state-of-the-art machinery, and dedication to precision, we ensure that your vision becomes a tangible reality.
ready to transform your home?
here for every phase of your project
Our journey begins with you. We believe in collaborating closely with our clients to understand their vision. Whether you have a detailed plan or need assistance in design, our experts are here to guide you through the process. We'll discuss your preferences, project requirements, and budget.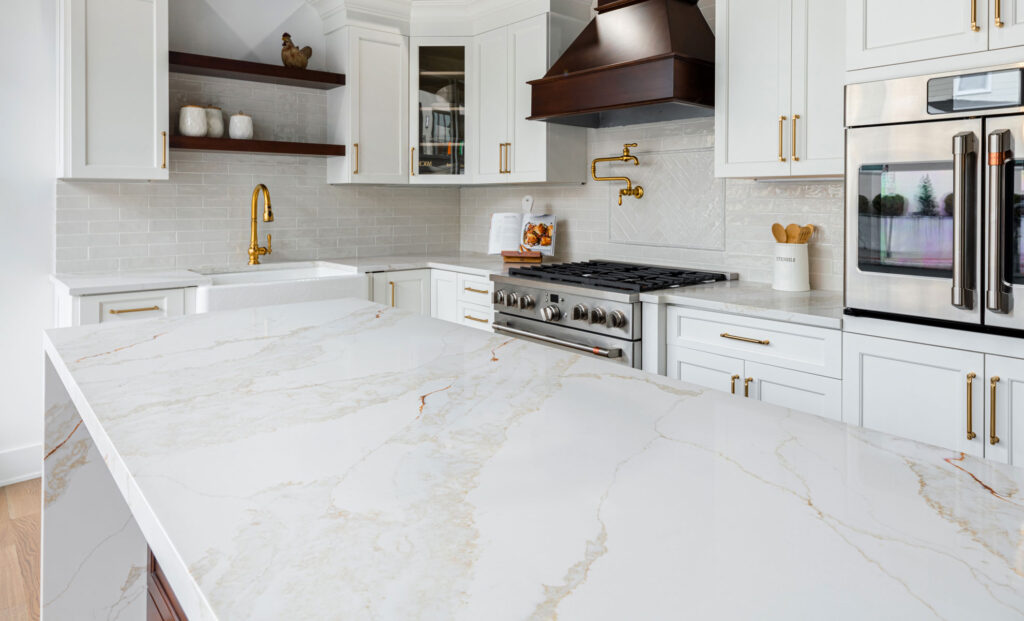 With an extensive range of natural stone materials in our inventory, you can handpick the one that perfectly matches your aesthetic. Choose from granite, marble, quartzite, limestone, and many other options. Each stone has its unique character and qualities, making every project distinctive.
Our skilled artisans and cutting-edge machinery ensure that your stone is cut, shaped, and polished with the utmost precision. Whether it's kitchen countertops, bathroom vanities, fireplace surrounds, or other bespoke pieces, we are committed to delivering exceptional craftsmanship.
Quality is paramount to us. We meticulously inspect each piece to guarantee it meets the highest industry standards. Our rigorous quality control process ensures that you receive flawless products that stand the test of time.
Once your stone is ready, our expert installation team will carefully place and secure it in your space. We handle every aspect of the installation, ensuring a seamless and hassle-free experience for our clients.